U.S. Naval Academy Events
Get on the Yard
Join in the excitement of watching 4,400+ Midshipmen in formal uniform marching to "Anchors Aweigh," or hundreds of Plebes working together to get to the top of the Herndon Monument. Feel the spirit of the centuries-old rivalry with Army and the countless other sporting spectacles that occur throughout the year. Be moved by the myriad musical and drama performances, as well as some of the crowning events of Midshipmen life — the proud end of Plebe Summer and the celebrations of Commissioning Week. No matter when you visit the Yard, there is something special to see!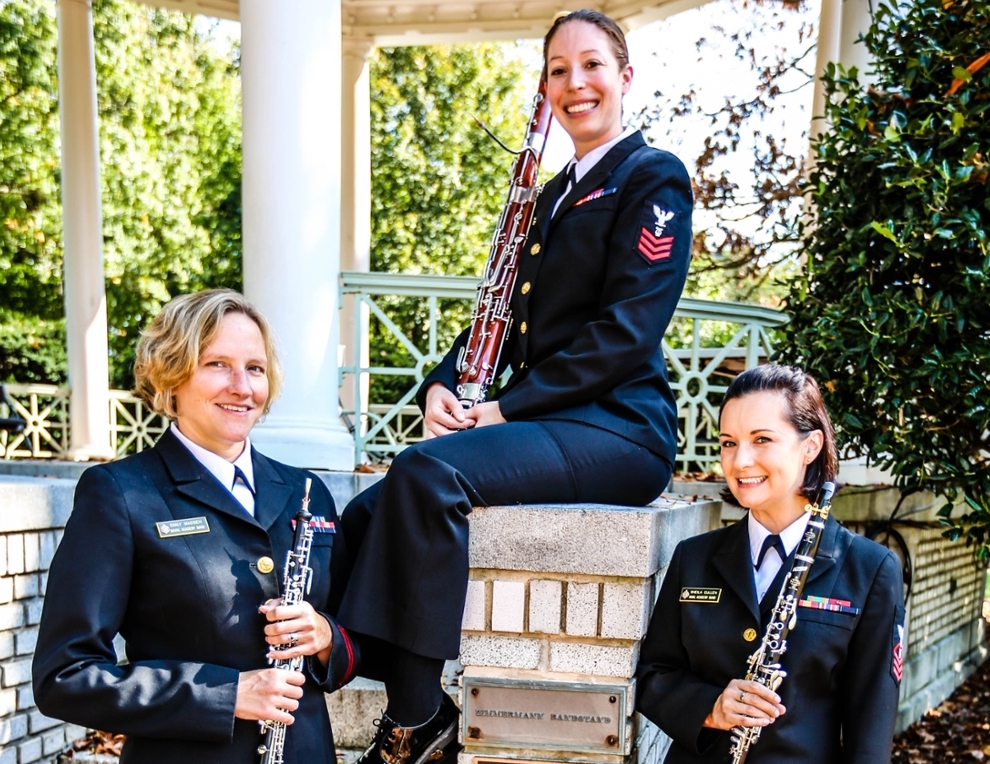 Thursday
12:30 PM
To
1:00 PM
Summer Concert Series: USNA Band's Wind Trio
Treat yourself to world-class entertainment with the USNA Band! Join us for the Free Summer Concert Series.
The United States Naval Academy Band, "The Navy's Oldest and Finest," has been providing music for the Brigade of Midshipmen and surrounding community since 1852. Located at the Naval Academy in Annapolis, Maryland, this premier military band offers world-class ensembles which perform a variety of musical styles, ranging from classical to contemporary
During this performance, you'll hear from the Wind Trio.
Interested in learning about the USNA's rich musical history? Book an Anchors Aweigh Tour for July 14 from 11:00 AM - 12:30 PM. The tour concludes at the Zimmerman Bandstand!
Location: USNA, Zimmerman Bandstand
Are you a true USNA fan?
Don't miss out! Subscribe to our blog, "On The Yard"