U.S. Naval Academy Events
Get on the Yard
Join in the excitement of watching 4,400+ Midshipmen in formal uniform marching to "Anchors Aweigh," or hundreds of Plebes working together to get to the top of the Herndon Monument. Feel the spirit of the centuries-old rivalry with Army and the countless other sporting spectacles that occur throughout the year. Be moved by the myriad musical and drama performances, as well as some of the crowning events of Midshipmen life — the proud end of Plebe Summer and the celebrations of Commissioning Week. No matter when you visit the Yard, there is something special to see!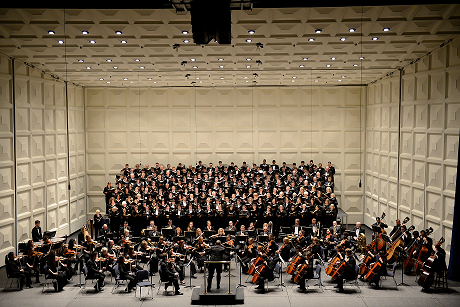 Friday
7:00 PM
To
8:00 PM
The 49th Spring Oratorio
The 49th Spring Oratorio
Orff - Carmina Burana

A sublime evening of profound music!

In 1936, Carl Orff set to music a series of poems from an anonymous 13th century manuscript that describes the exuberant and earthy celebration fate and fortune. Filled with humor and passion, Carmina Burana is one of the twentieth century's most exciting and popular large-scale works for soloists, chorus, and symphony orchestra. This program continues a long tradition of great performances combining the professional artistry of the Annapolis Symphony with the Naval Academy's own nationally acclaimed Glee Club.

Performed by the critically acclaimed USNA Glee Club and the Annapolis Symphony Orchestra.

Don't miss this one!



Friday, April 21st, 2023
Alumni Hall at 7:00PM
Tickets: $45 Assigned Seating

Are you a true USNA fan?
Don't miss out! Subscribe to our blog, "On The Yard"