Annapolis seems to be made for summertime. The historic city with bayside views is at its peak, bursting with Chesapeake Bay flavor and all that's wonderful about the warmer weather. While the midshipmen are working hard during Plebe Summer and in training blocks, the town itself seems to settle into a parade of festivals, boat shows and the light-hearted hum of people enjoying their time walking the red-bricked streets. If you're coming to Annapolis in the summer, you're in for a treat — and not just from the Annapolis Harbor restaurants and ice cream shops! There are too many great things to do in Annapolis to name, but we've curated some of our favorites here. Don't forget to check out our more comprehensive guide for places to experience, to eat and to stay as well!



Enjoy U.S. Naval Academy Tours and More

First up is the nation's second oldest military service academy, the U.S. Naval Academy, founded in 1845. While it's second only in longevity to the U.S. Military Academy (founded in 1802), the midshipmen here would argue (and they're right), that in the whole of their sports rivalry, Navy is still ahead of Army with a varsity sports record of Navy's 1,141 wins to Army's 858 wins and 44 ties (as of the 2021-2022 season).

You'll love strolling the Yard's beautiful walkways, led by towering trees that frame the unique Beaux Arts architecture, from the Naval Academy Chapel to Bancroft Hall, to Mahan Hall and more. Enjoy a meal at the Naval Academy Club, home to some of the best food in town — and don't forget to stop by the USNA Gift Shop to pick up a t-shirt or sweatshirt to bring home to your Navy fan — or even your cherished pet. Every purchase from the USNA Gift Shop gives back to the Brigade. While you're there, take a tour given by USNA's seasoned and engaging tour guides. You can choose from a variety of experiences for a rare peek behind the curtains of this historically fascinating military academy.
Have a Big Time at Ego Alley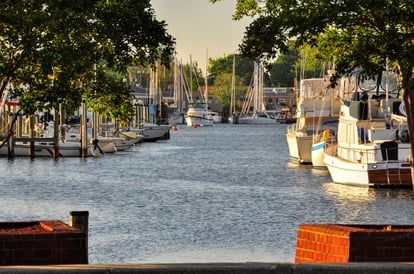 A short but inspiring stroll past some of the historic homes and restaurants in downtown Annapolis (affectionately known as "Crabtown" by locals), will take you to Ego Alley, where the lives of the rich and famous seem to glide through Spa Creek to land at the Annapolis City Dock along Dock Street. Enjoy a cold drink or snack as you sit on a bench and take in the various watercraft that dock and moor here for a few hours or the whole summer. This is one of the best spots to people-watch in all of Annapolis.



Experience Maryland State House Tours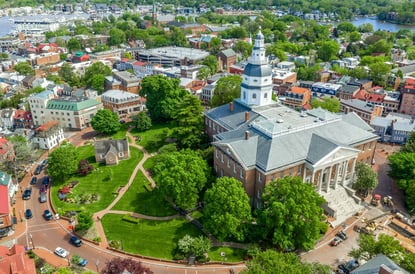 Once you've had your waterfront fill, you can walk up the hill to the Maryland State House, located on State Circle. You won't miss this beautiful brick structure, as its dome is one of the most prominent features in the Annapolis skyline. It's the oldest state capitol in continuous legislative use still in operation and the only one that can claim it was once used as the Nation's capital, too. The Maryland State House offers self-guided tours that you can enjoy at your own pace, taking you through many historically important works of art and furniture. The building itself is open every day (except Christmas and New Year's Day) and continues to be a vibrant part of the community and its history.



See the Wednesday Night Sailboat Races Blow In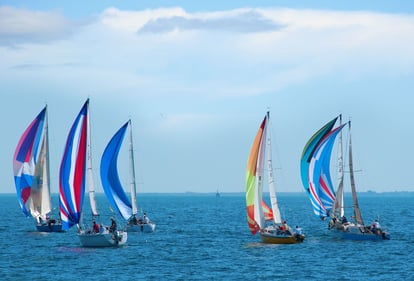 In the mood for a little action? Head down near the Annapolis Yacht Club at 2 Compromise Street on a Wednesday summer night and you can catch the Wednesday Night Sailboat Races, a hugely popular tradition since 1967. This event will show you why Annapolis is called "America's Sailing Capital." Arrive by 6:00 p.m. and you'll catch more than 100 sailboats getting ready for the races. There are hotels and restaurants along the waterfront like the Annapolis Waterfront Hotel that give you a front-row view of the races — or you could do one better and join in the races yourself on the Woodwind I or Woodwind II. It's a quintessential Annapolis experience you'll never forget.


Get on the Water at the Annapolis Harbor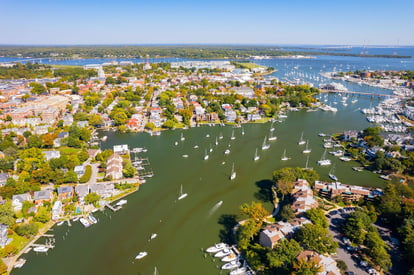 If you're itching to get on the water at a more leisurely pace there are a number of excellent tours and charter options available. Book a charter with Waypoints Yacht Charters, and explore the Chesapeake Bay. From Watermark's Annapolis Cruises to Classic Sail Charters to the Schooner Woodwinds fleet and more, you can sail or motor out to the Chesapeake Bay, feel the salt water in your hair and watch Annapolis and the Academy slip by.
Feel the Beauty of Quiet Waters Park in Annapolis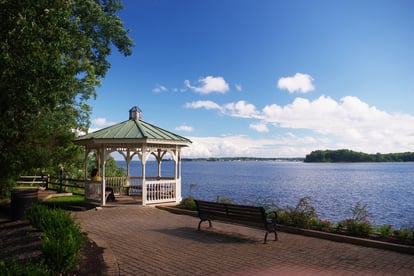 Outside the city center, just a short drive away is Quiet Waters Park, 340 acres of beautiful Maryland scenery. Featuring a playground, gardens, dog parks and trails. It sits right at the edge of South River and Harness Creek, giving it enviable views and its soothing name. It's a popular wedding venue, and there's even a Quiet Waters Visitor Center with art galleries that feature local and regional artists. Take some time to unwind in nature and reflect on your time in Annapolis.


Start Summer Here
That is just the start of summer fun in Annapolis. Fourth of July caps off a full weekend of festivities, and the fun on the water and on the town last all summer long, until they mellow into the beloved traditions and festivals of fall. Make your plans to come visit soon; it's a great time to see the Academy when the academic year is on pause and it's a little quieter. When you visit, your trip will also support the midshipmen who support our freedom, since your tours, dining and shopping proceeds go to the Brigade to fund their extracurricular activities, cultural arts and so much more. Whether you've been here before or are coming for the first time, you're going to love Annapolis!


Please Note: The events, companies, destinations and/or products mentioned in this article are only suggestions. Readers should not consider these suggestions as an endorsement by the United States Naval Academy or any other component of the Department of Defense.

Neither the Department of the Navy, the United States Naval Academy, nor any other component of the Department of Defense has approved, endorsed or authorized any Non-Federal Entity, Company, Organization, or their Products.