When you purchase your Navy spirit gear at USNA Gift Shop, Midshipmen Store or on Navyonline.com, your profits go directly back to support the Brigade of Midshipmen. Feel good about picking up a gift for yourself (or someone special) and know that you are doing "good" by helping to fund many extra curricular and quality of life events for the midshipmen.

Find that perfect souvenir at the USNA Gift Shop. Choose from REAL Navy sweatshirts, shirts, athletic and spirit gear or choose meaningful mementos! The USNA Gift Shop is a treasure trove that has everything you need to keep the memories alive and special from your visit on the Yard.
The USNA Gift Shop is a cashless store, but it does accept major credit cards, debit cards, NABSD issued gift cards, Apple Pay, and Mobile Payment.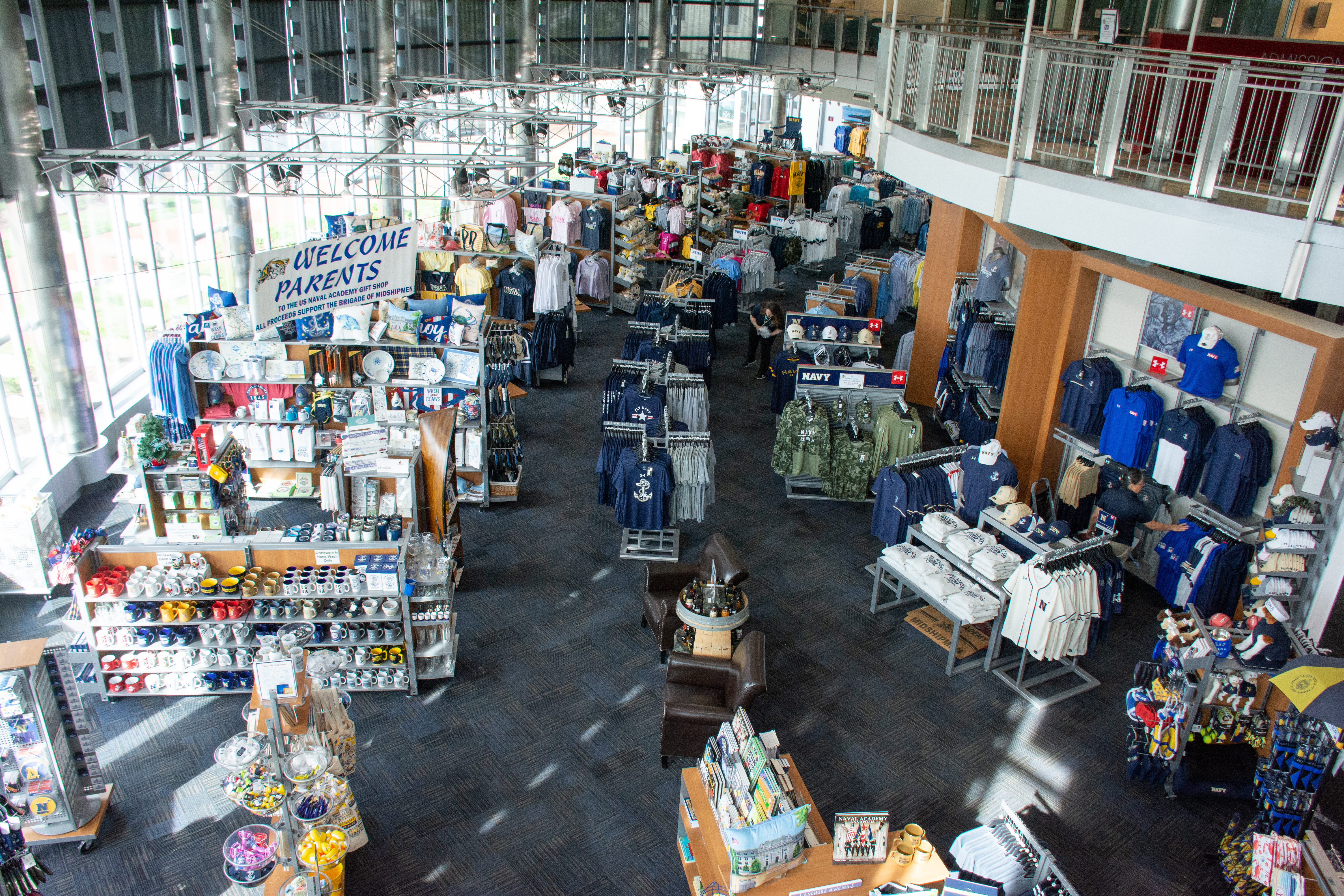 Whether in town or out of town, you don't need to travel to enjoy the good that our goods do for the midshipmen. Navyonline has REAL Navy clothing, home decor, drinkware, pet wear and more, ready and easy for you to order with just a click. This online store is always open and it's always ready to support the midshipmen.

The Midshipmen Store is an exclusive shopping experience for current midshipmen, alumni, Naval Academy Club Members, and other affiliated patrons. You'll find food, great Navy gear, and gifts to take home! So check your eligibility and start shopping! If you're not eligible to shop at the Midshipmen Store, check out Navyonline.com for amazing USNA and Navy products.