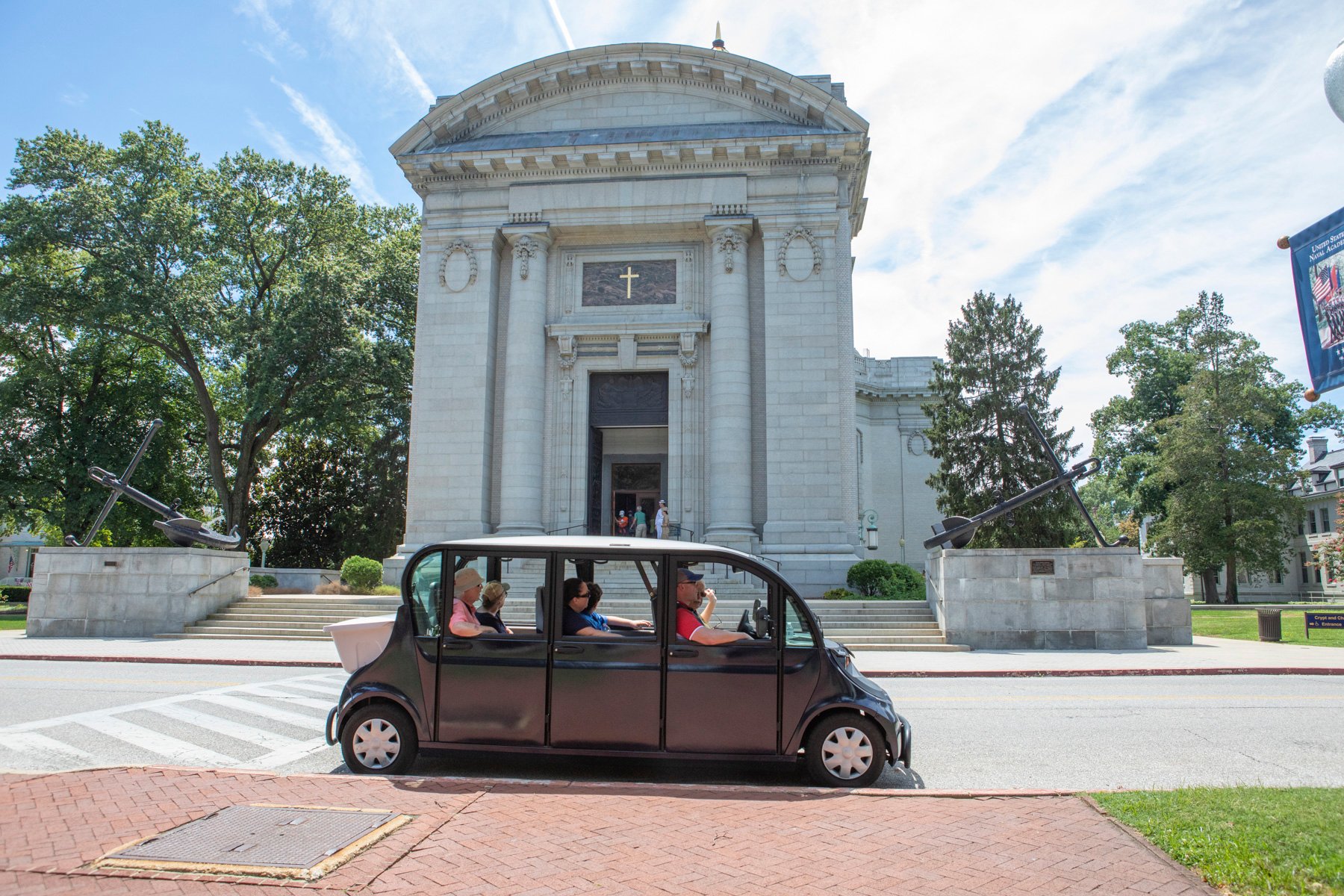 Naval Academy tours are a must-do! Wander the Yard's scenic walkways by foot or cover more ground quickly by electric car. Either way, you'll enjoy a behind-the-scenes look at the life of a midshipman and the rich and tumultuous history of one of the greatest fighting forces on Earth!
Looking to bring your own group of 20 or more?
Contact us to book a Come-As-a-Group Tour.
Guided by experts who will wow you at every turn with deep knowledge and fascinating stories, our popular
Public Tours
are offered daily and last about 90 minutes. Get your tickets online ahead of time or in person when you arrive at the Visitor Center.
COME-AS-A-GROUP TOUR: FOR GROUPS OF 20+
If you'd like to bring your own group of 20 or more, we offer tours designed for all ages and interests: school trips, scouts, seniors, group day-trippers, families and more! Led by engaging Naval Academy experts, your crew will explore some of the most intriguing spots on the Yard. Read about some of our popular tours below, and we'll help you plan the right one.
Contact us about your group to get started!
Are you a true USNA fan?
Don't miss out! Subscribe to our blog, "On The Yard"