If you're planning a trip to Annapolis for Plebe Parents' Weekend August 10th through 13th, you're likely to be filled with so many emotions — excitement, gratitude, happiness, and so much more. As Plebe Summer is comes to a close, you will feel an overwhelming sense of pride in the transformation that has occurred in your Plebe. Plebe Parents' Weekend is always a joyful time and we want to provide you with some ideas to make your visit even more fulfilling. Here are five things (plus other ideas) we recommend:
Related: Map of Annapolis.
Historical Happenings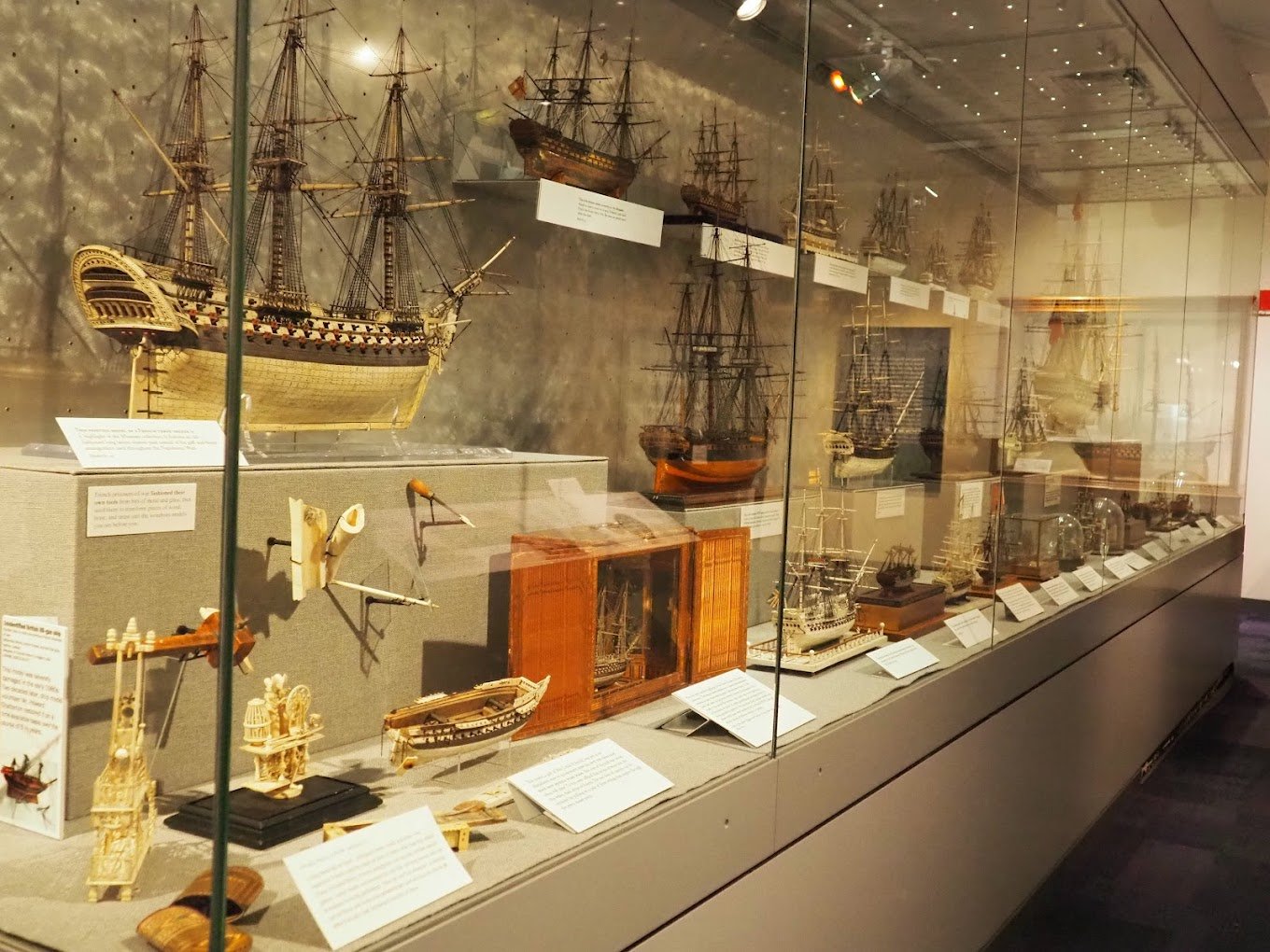 While you catch up on the events of Plebe Summer, it's fun to get to know the spots where your plebe has been spending so much of their time. The Yard is full of fascinating history, and it's as easy as hopping on a U.S. Naval Academy tour to learn more! Plebe Parents' Weekend offers an excellent opportunity to try one of the many incredible USNA Tours, given by USNA experts every day at the Academy. We offer a range of tours, from the USNA Tour and Tea to the Jewish Chapel & Levy Center, to the Anchors Aweigh Music Tour and many more. You can take a public historical walking tour that gives you an exciting overview of the Yard in about 90 minutes, or you can ride in one of our GEM car tours.
Related: Why You Want to Take an Official Naval Academy Tour.
Among other unique pieces of history, on our tours, you'll have the chance to visit the Crypt of the earliest U.S. Naval Leader, John Paul Jones. Under the USNA Chapel is the solemn Crypt of John Paul Jones, where you can find a sarcophagus of the early Navy leader. A copy of his bust is there, as well as some fascinating objects from his adventures. On a hot summer day, it's a cool respite, and the undulating black and white Royal Pyrenees marble is said to resemble the cool ocean waves. You'll be inspired by the story of this man, whose remains were exhumed more than 100 years after his death and transported here from France to be laid to final rest and honored by President Roosevelt in a glorious ceremony. Give yourself some time to feel this space.
Related: Take a Tour of John Paul Jones' Crypt.
For an even deeper dive into the history of the Naval Academy and the Navy, be sure to stop by the USNA Museum. With more than 50,000 artifacts and works of art spanning hundreds of years, the USNA Museum housed in Preble Hall explores the history of seapower, the development of the U.S. Navy and the role of the U.S. Naval Academy in producing officers capable of leading America's sailors and Marines. You won't be surprised that over 100,000 people take in its exhibits each year. Go see the famous larger-than-life "Don't Give Up The Ship" flag or the other engaging exhibits that are brought to life through videos and audio files. You'll be inspired by the women and men who have served our nation at sea for centuries. Our knowledgeable staff onsite can help with directions or to answer any questions you may have. Be sure to check the hours of operation before you go.
Related: Treasure Hunt in Preble Hall, Naval Academy Museum.
If you're heading off the Yard, you can check out the Annapolis Maritime Museum and Park and the Annapolis Scavenger Hunt: Red Bricks and Blue Views, both worthwhile spots to enjoy with your plebe. Be sure to see the Kunta Kinte - Alex Haley Memorial by the Harbor and the Hammond Harwood House on Maryland Avenue. Just outside of downtown, you can visit the Quiet Waters Park .
Places to Enjoy a Meal
You will probably be hungry after so much history. There are too many excellent Annapolis restaurants to name here, including some great ones on the Yard, so we'll give you a short list and you can supplement it with some of our earlier recommendations. On the Yard, 1845 Coffee offers breakfast, snacks, and the perfect mid-day pick-me-ups. For savory options, The Alley Restaurant, located in the Naval Academy Club, offers American cuisine with a Maryland flare.
If you're heading off the Yard, here are two Annapolis favorites: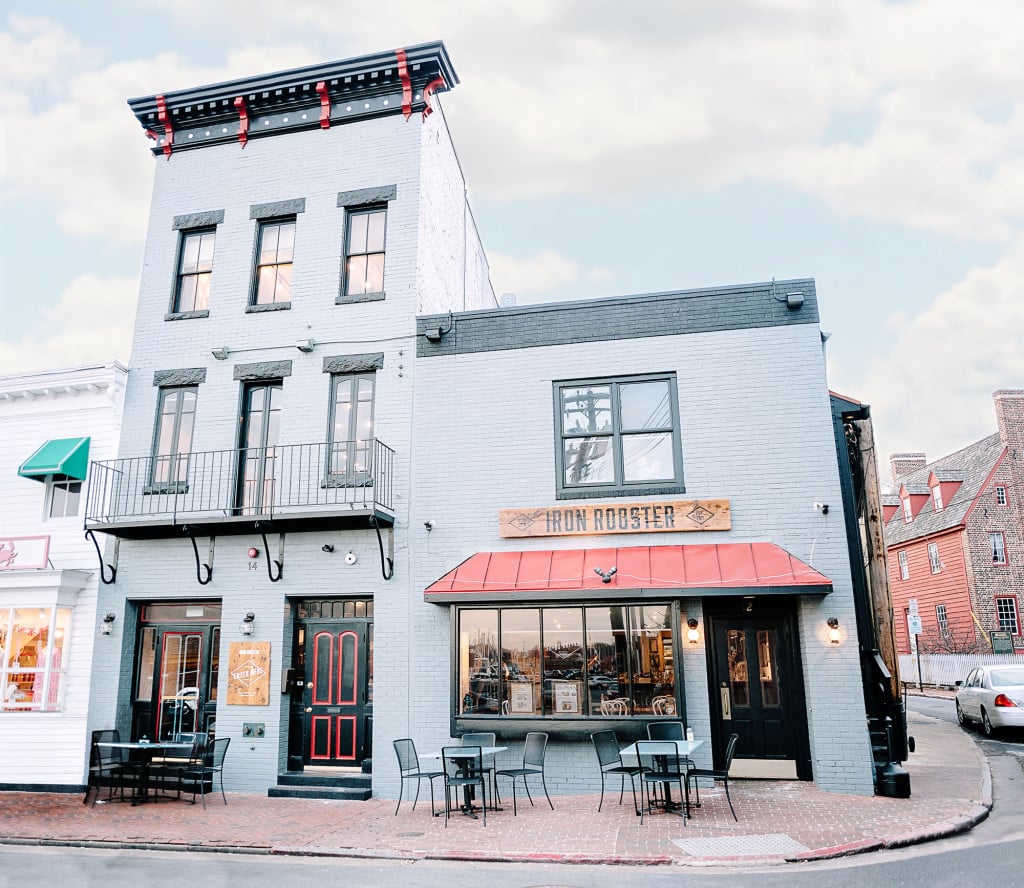 Iron Rooster: Prized for its view of Ego Alley and its dependable all-day breakfast plus lunch and supper, the Iron Rooster is a favorite Annapolis Harbor restaurant among locals and vacationing foodies alike.Offering comfort food with a local flavor, their menu has a little something for everyone - including those who are looking for vegetarian, vegan, and gluten-free options! Diners enjoy a festive outside area and two full light-filled floors. Patrons are loyal, and they rave about the homemade pop tarts (RoosTarts), fried chicken, waffles, bacon and much more from the extensive menu. Iron Rooster is known for their warm hospitality and their enduring sense of community. There are also other local locations but this one is uniquely Annapolitan and an easy stroll from the Yard.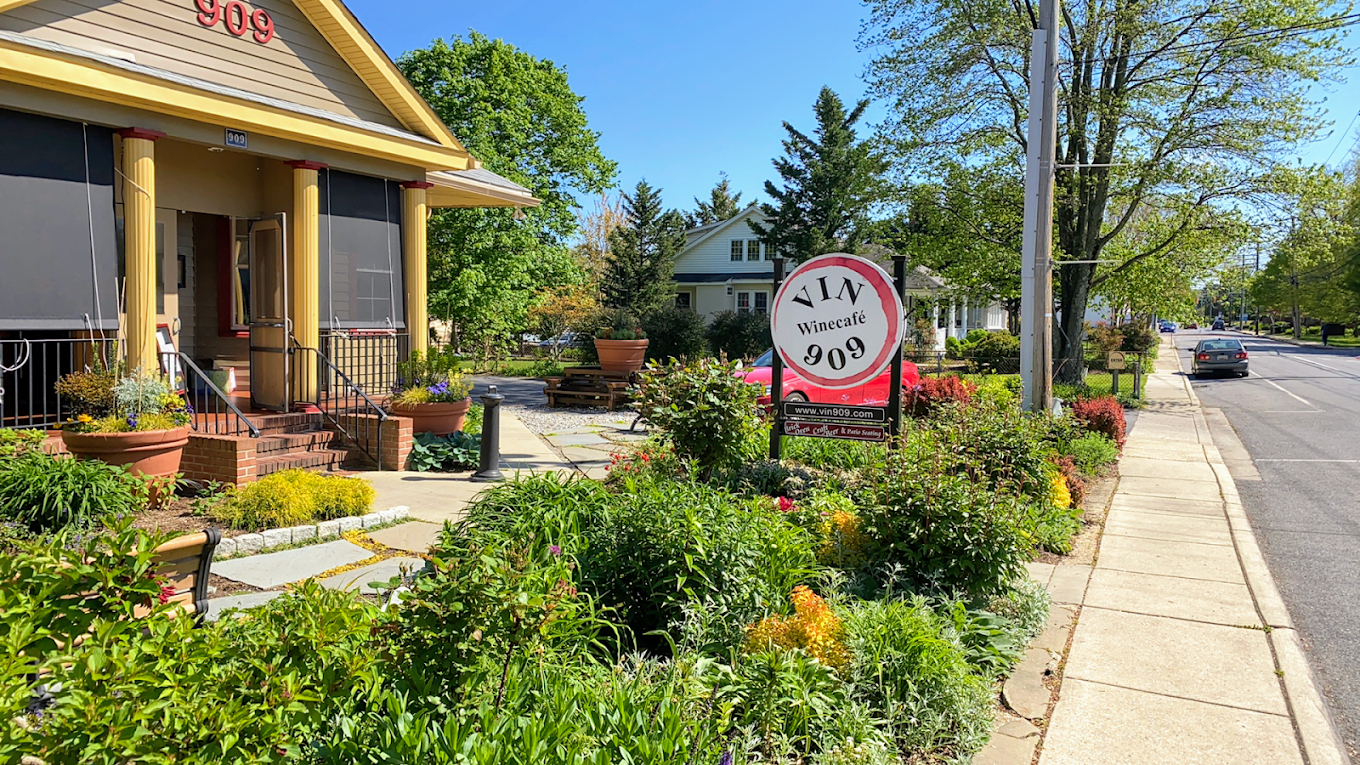 Vin 909 Wine Cafe: A quick trip across the Spa Creek Drawbridge takes you to eclectic Eastport and the charming Vin 909 Wine Cafe. Formerly a Sears Roebuck catalog house, the farm-to-table American restaurant offers a cozy ambiance and an extensive wine list. Their culinary expertise is clear with fresh seasonal menus featuring foods like a cast iron skirt steak, wild spring onion shrimp, a daily special and many creative pizza options. True to their name, they feature over 40 wines curated from both the New and Old Worlds, as well as a wide selection of brews. Diners enjoy an exhibition kitchen and can have pizza fired in the wood burning oven on the patio in warmer weather. Named by Washingtonian Magazine as one of the area's "100 Very Best Restaurants," Vin 909 Wine Cafe makes it a memorable meal every time.
There is so much to see and do in Annapolis, but the most important thing is spending time with your plebe. We hope you enjoy these ideas and let us know of others you discover. We're happy to welcome you aboard the Yard. The Naval Academy Business Services Division supports the Brigade of Midshipmen by donating our profits from our 20 business units that allow our mids to be successful, well-rounded future leaders. We support a variety of extracurricular activities such as cultural arts, theater, music, club sports, and a variety of other club activities. We truly appreciate your support!
Congratulations to your plebe on finishing Plebe Summer, and enjoy the weekend!
Neither the Department of the Navy, the United States Naval Academy, nor any other component of the Department of Defense has approved, endorsed or authorized any Non-Federal Entity, Company, Organization, or their Products.